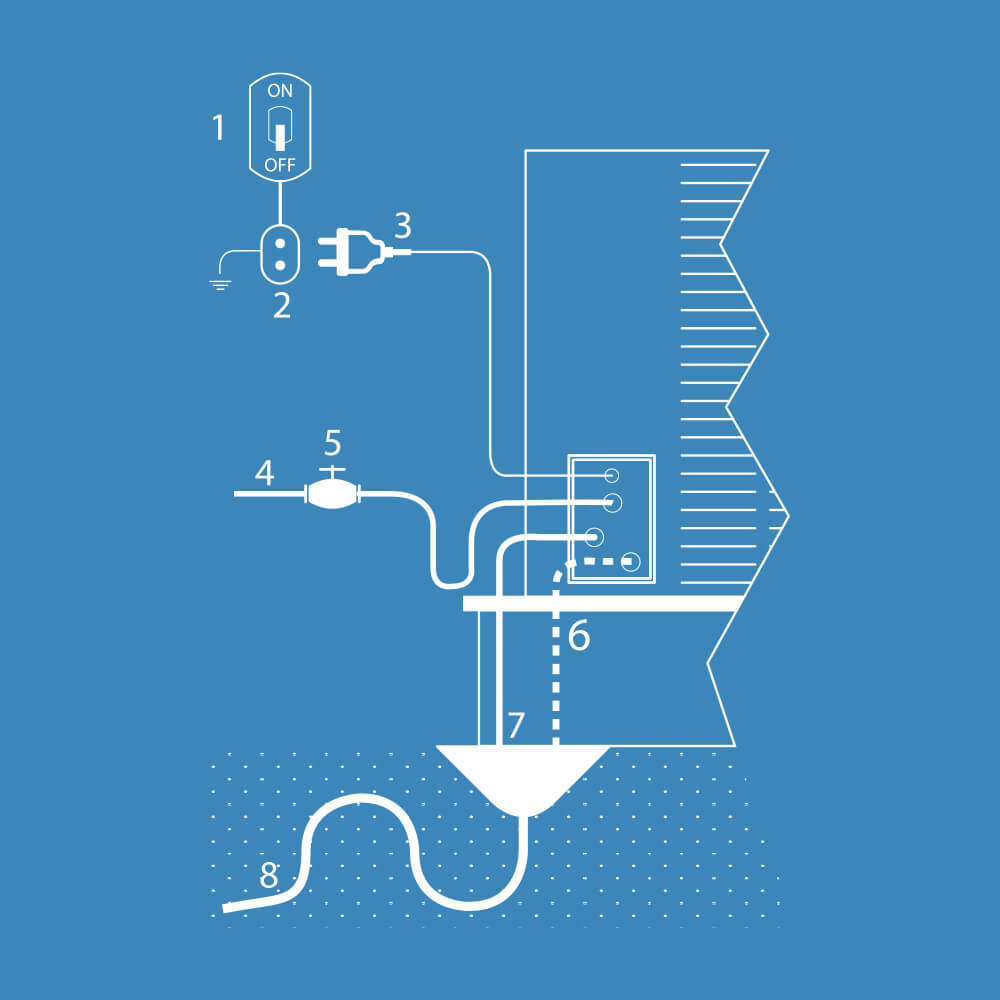 As a first step, identify the most suitable area for positioning the manufacturer, so as to have the water supply (min/max pressure x bar) and water drainage in the immediate vicinity, always ensuring proper ventilation (5 cm side – 10 cm rear).
For the connection of water networks, it is advisable to contact qualified personnel.
Then connect the water supply hose to the tap and check that there are no leaks.
Connect the drain hose ensuring a minimum of 3 ° slope, check the absence of any bottlenecks in the hose and do not extend the drain beyond the length of the hose supplied as standard.
In case of connecting other equipment to the same drain, it is important to use a "V" fitting (or a non-return valve) in order to prevent the discharge of water from other equipment equipped with a drain pump from recirculating towards the ice maker.
Connect to the mains.
Proceed with the positioning of the equipment that must be flat, in the absence of a slope towards the rear or front, as the necessary slopes have already been made in the design and construction of the manufacturer.