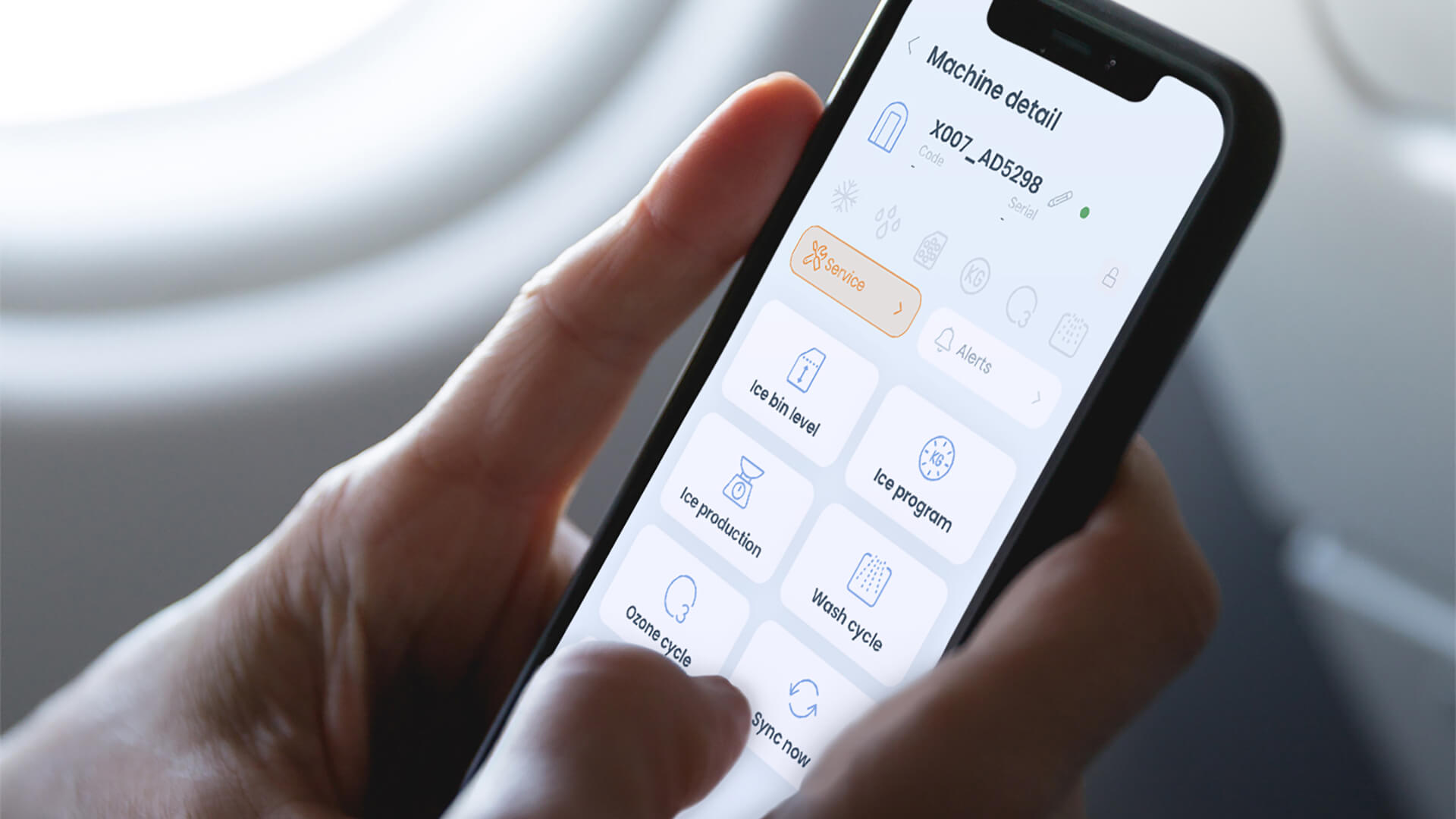 App
My Ice
A MATTER
OF
TOUCH
The new My Ice APP grants the possibility to have full control of each single machine, via Bluetooth or Wi-Fi.
Icematic is proud to introduce the patented system for ice programmable production with this innovative app.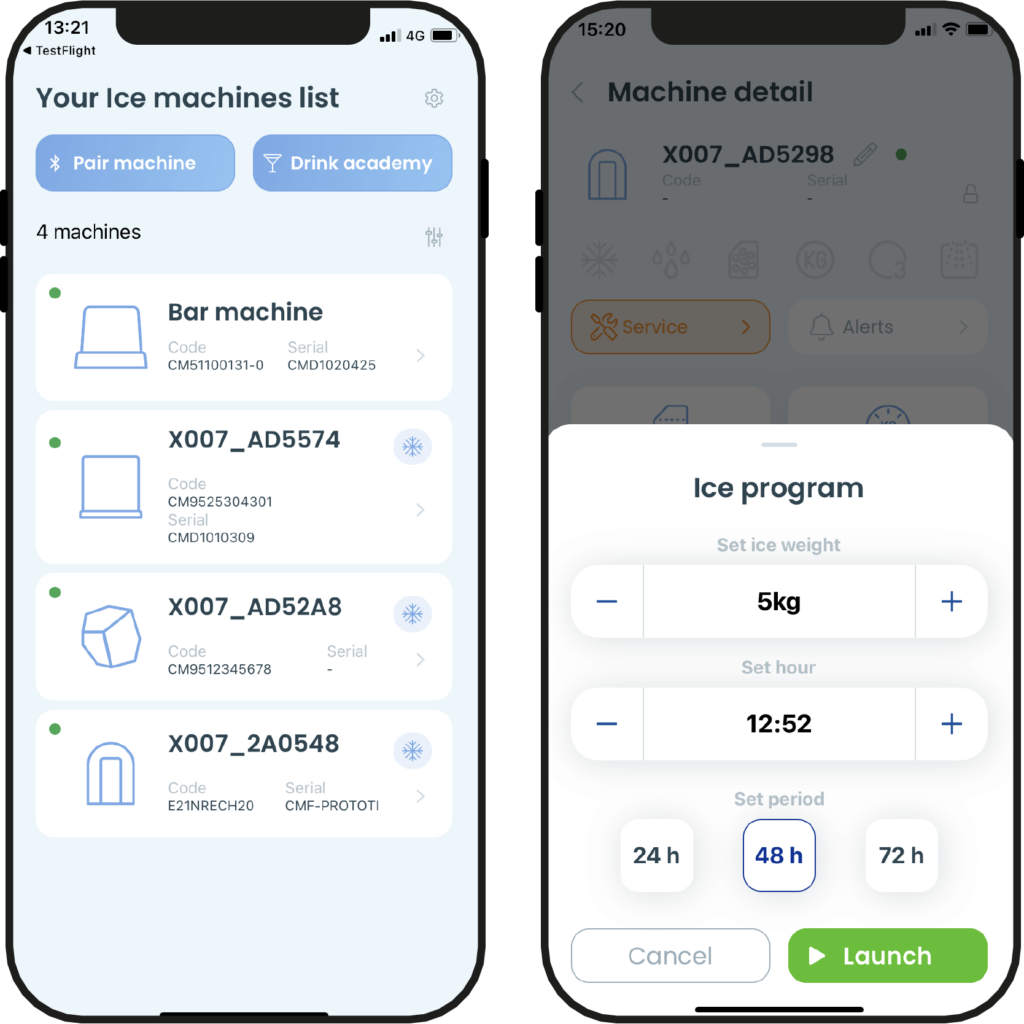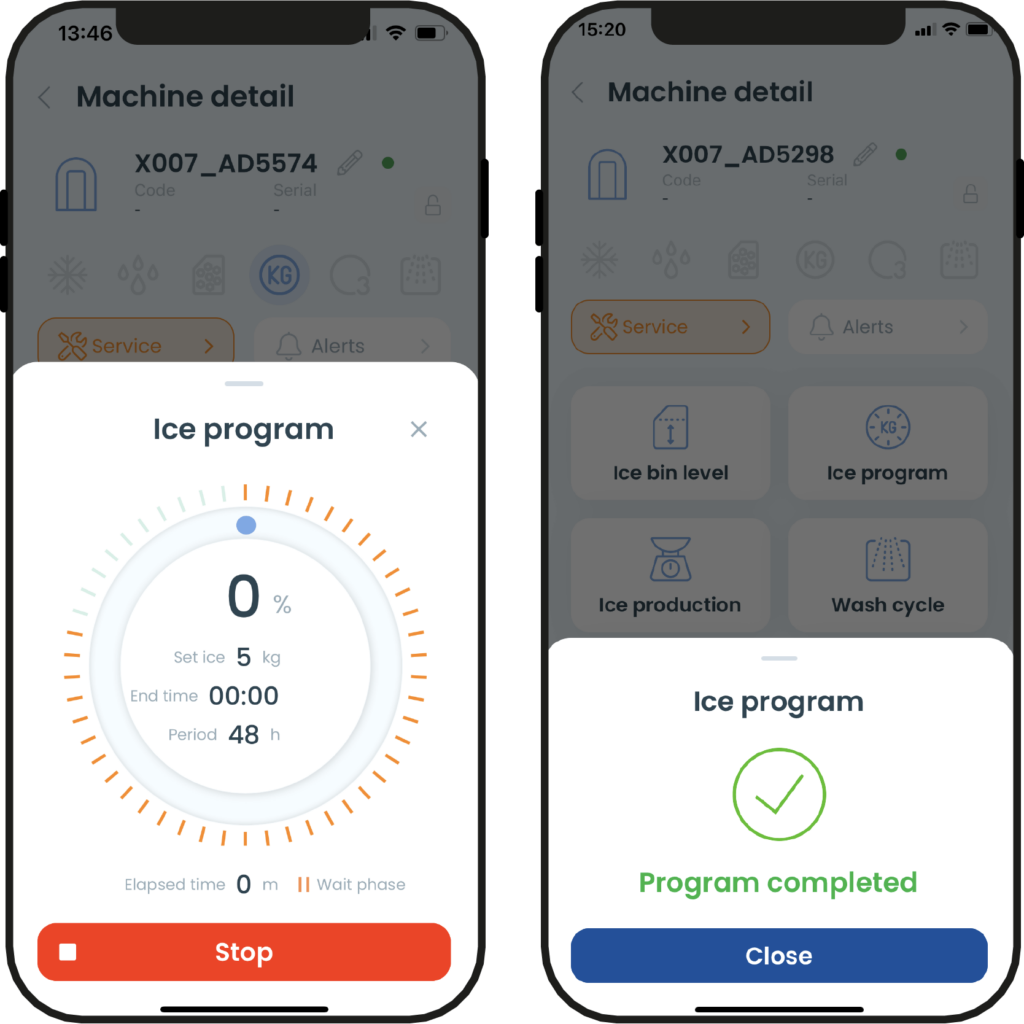 From now, you can start your production cycles for a very defined and programmed quantity of ice, selecting the time when you want it available for use.
Additionally, it is possible to remotely control the current status of the machine, and adjust the storage capacity, with no need to touch or open the machine.
Those pluses are a true added value to optimize production, while minimizing wastes and providing always freshly-made ice, avoiding the risk of bacterial proliferation.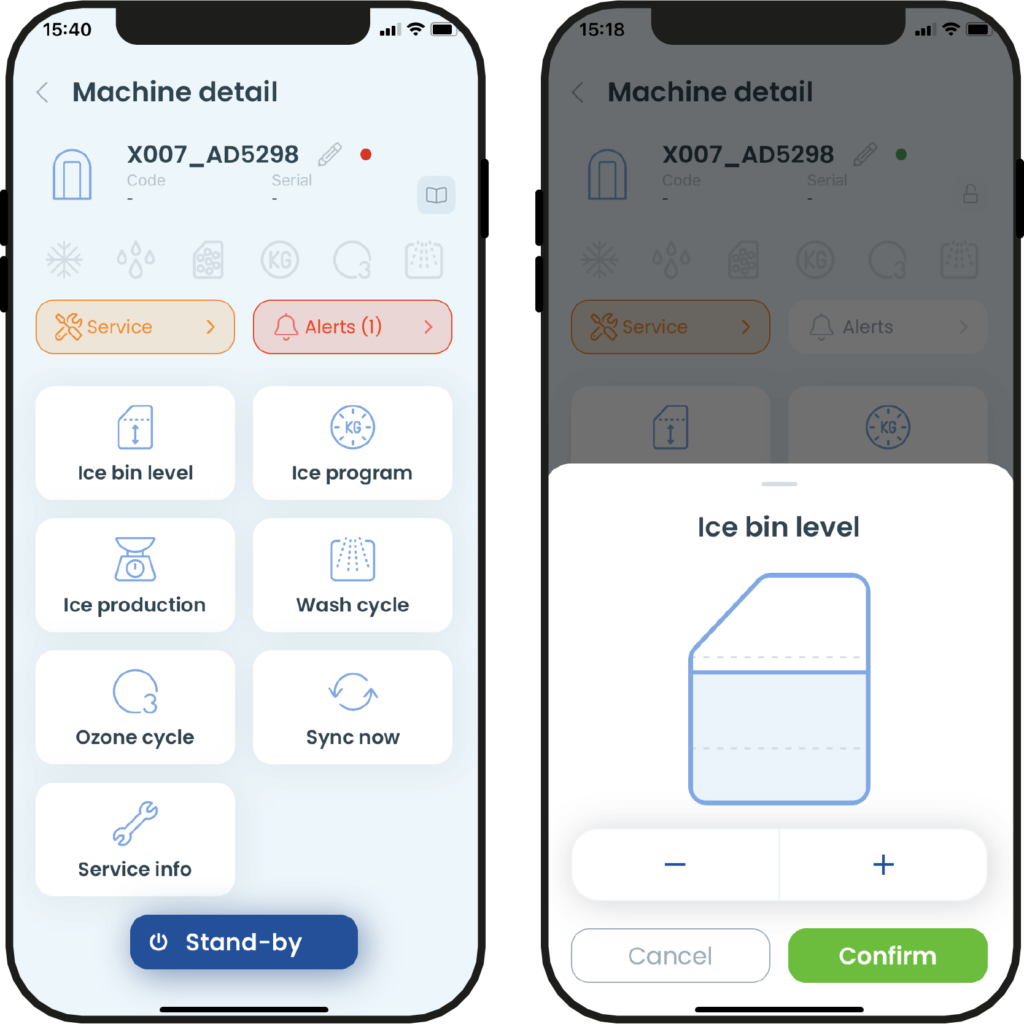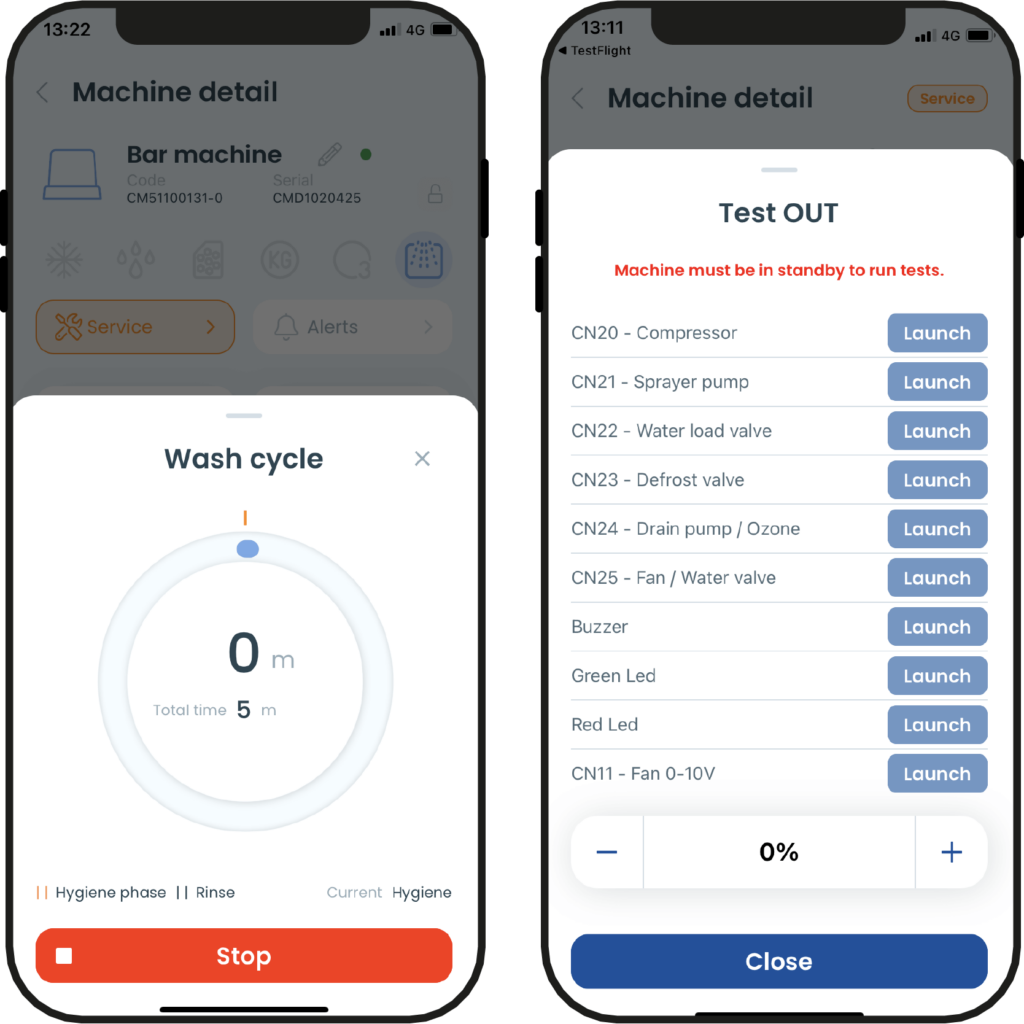 Through the app, you can monitor
and activate the washing and ozone sanitization cycles, ensuring optimal hygiene of your ice maker.
The first and only innovative tool, which will also help
our Service in the identification and rapid resolution of any problems, all even more immediate with remote monitoring.
Managing your ice is a matter of touch on your Smartphone, never so easy before.
Watch the video to see how to use our app at its best.
Discover the series with the available App: