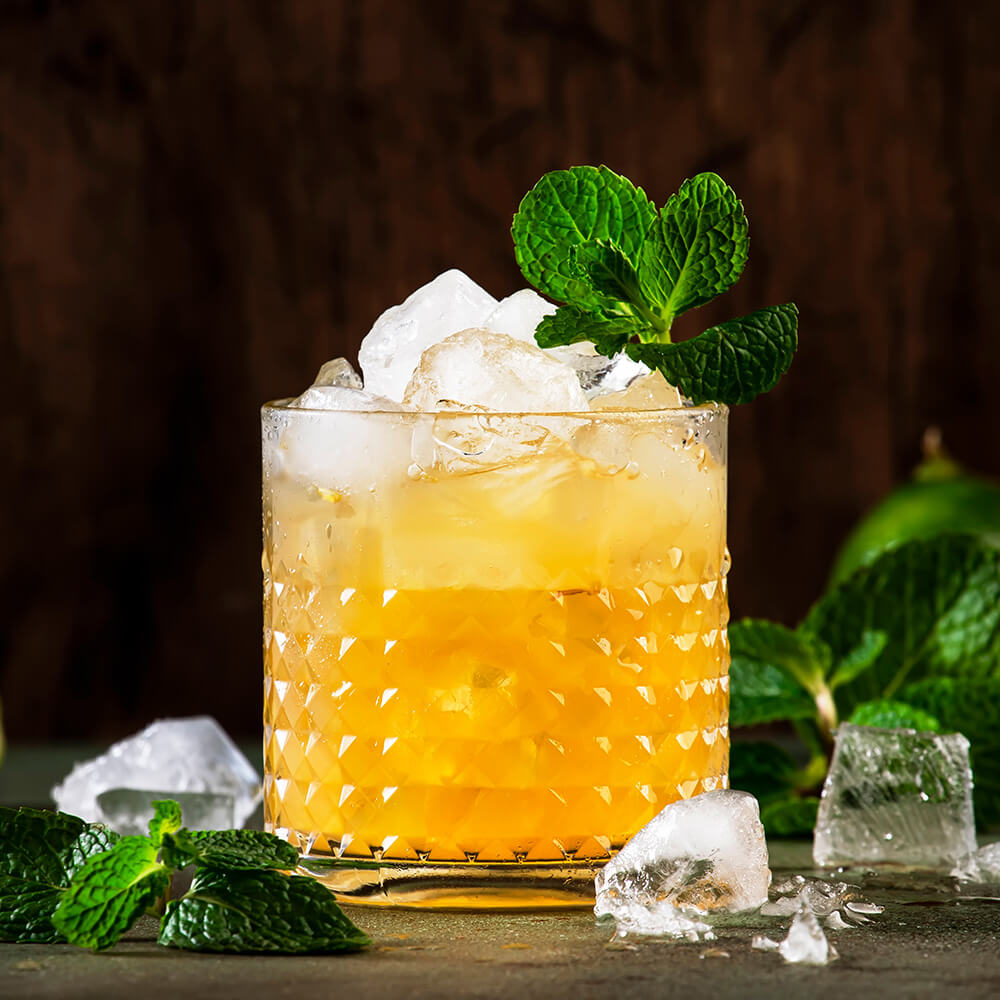 The exotic cocktail for summer aperitifs
MARACUJA ice
The origin of the name of this cocktail is very curious. Mai Tai in Polynesian means "out of this world" and the cocktail was so renamed because, when served to a Polynesian, he replied "Mai Tai!" to say "crazy, delicious"! And in fact it is just like that: really delicious.
It is perfect to be enjoyed with slightly sweet and sour dishes, both meat and fish, in an Asian style, possibly with a spicy touch.
Here is the recipe :
4 cl white rum
2 cl dark rum
1.5 cl orange curaçao
1.5 cl barley syrup
1 cl lemon juice
Pour the ingredients into the shaker with ice. Blend and strain into a highball glass. Decorate with pineapple leaves, lime zest and mint leaves. Serve with a straw.