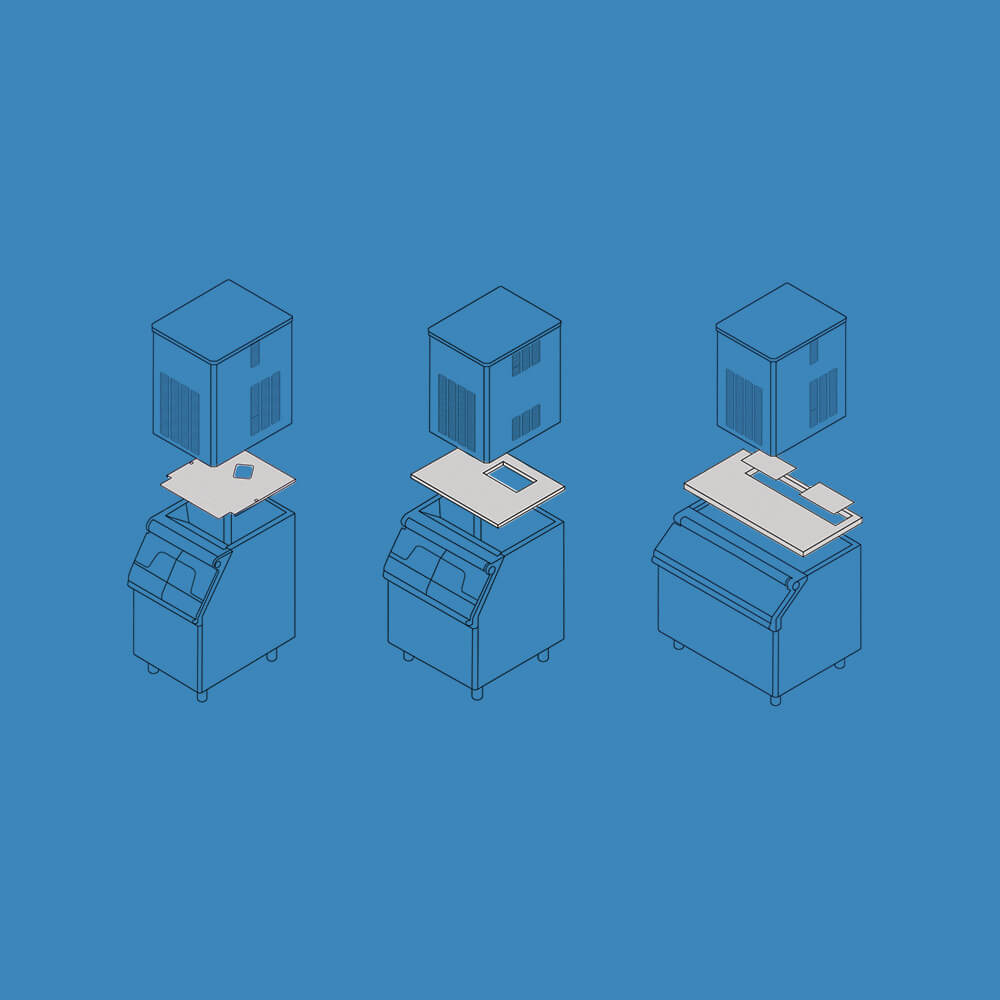 These adapters are panels, mainly made of steel and mostly foamed, to be placed between the modular ice maker / flaker and the warehouse.
With these tools it is possible to adapt different manufacturers to the wide range of Icematic deposits: to allow the assembly of fabricators of different sizes on them, the deposits are designed by design without the top.
The main function of the adapter is therefore to create the passages of the ducts for the discharge of the ice produced inside the deposit. In addition, they prevent the warm air of the environment from entering the warehouse with consequent melting of the stored ice and the entry of impurities present in the air.