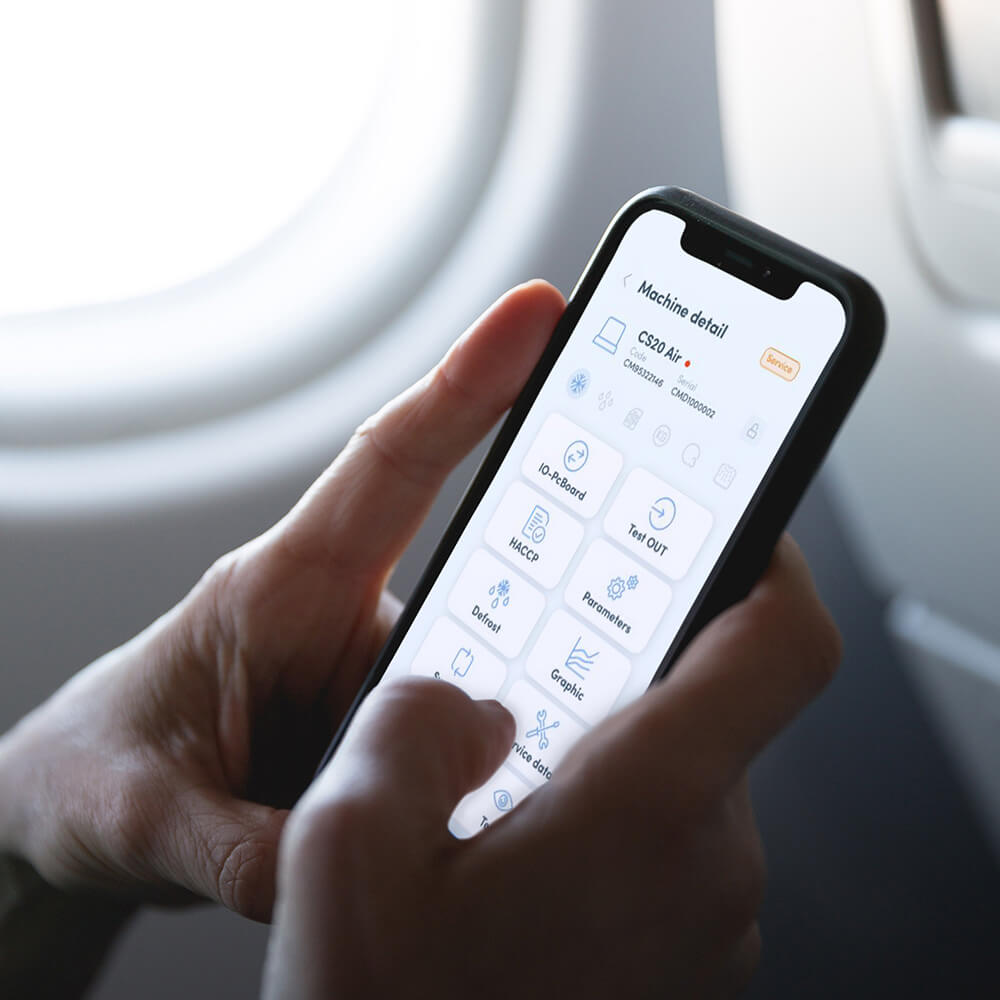 The new Icematic "MY Ice" APP allows you to have complete control of each individual machine at your fingertips, via Bluetooth or Wi-Fi.
Connecting your ice machine to the new MY ICE Icematic APP is very simple:
Turn the Bluetooth ON
Approach the ice maker
Wait for the connection to complete
In a few seconds you will have total control of your machine and you can monitor it remotely with a simple touch on your smartphone.
Download MY ICE Icematic APP from the Android or Apple stores. Managing your ice is a matter of touch on your Smartphone, never so easy before.